Laboratories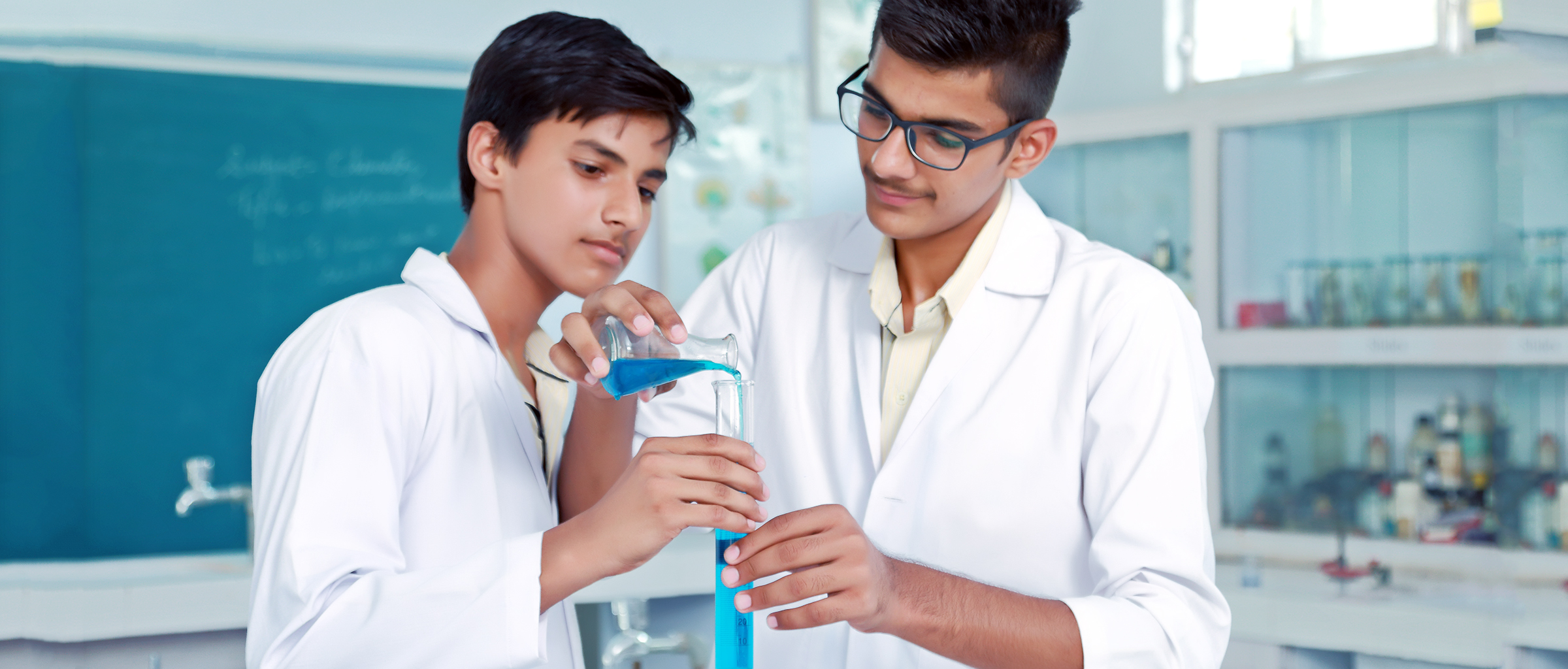 At MDN Public School, we believe in teaching through experience.For this purpose, a wide array of excellent, well-maintained laboratories are facilitated to aid students in all disciplines.

Science Laboratories
The science discipline, covering the subjects of Physics, Chemistry, Biology and Biotechnology, is taught in senior classes. For a deep understanding of these subjects, and to help them develop a scientific attitude, regular visits to the Science Laboratories and Research Centres are made mandatory.

All three laboratories are well-equipped with all the latest apparatus and modern technology. With exploration, observation and discovery, students are encouraged to learn through experiments, conducted under the supervision of faculty and assisted by technical staff. Even junior students are made to visit labs to observe and learn.

Language Laboratory
For students to develop excellent spoken and written English language skills, the language laboratory is one of the novel teaching methods employed at MDN Public School. Audio and video aids, state-of-the-art equipment and a well-stocked reference section in the form of audio and video cassettes, magnetic tapes, slides, documentaries and films are used here. All these materials are extensively utilized in the process of designing the programs. The language lab system supports teacher-led, computer-based activities for students of all ages.

Computer laboratory
In this technology-driven age, computer education is an imperative part of any school curriculum. At MDN Public School, there are two well equipped computer labs and competent faculty to keep the students abreast of all latest advancements in computing. Computer education begins from the Junior School focussing on basics like word-processing and internet usage. The curriculum is expanded in later classes and incorporates use of PowerPoint Presentations and audio-visual aids, to make learning a stimulating experience.